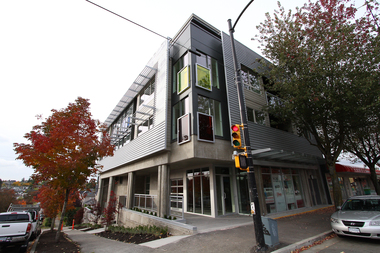 At Eighth Avenue, we are committed to the development of small, smart, carefully designed additions to neighbourhoods and communities throughout East Vancouver and Metro Vancouver.
Our goal is to produce smart boutique developments that comfortably blend into the existing fabric, create a new personality and make a positive impact while respecting the history and community of existing neigborhoods.
Eighth Avenue is more than a brand. For us, it represents a method, an approach to making decisions on the kind of developments that we produce. Every project we take on must improve upon not only our past work, but also the work of those around us.
We fully recognize the issues that surround a sustainable urban future and understand our role as developers within it. We believe the means to improve our well-being lies in a social response, as much as a technological one, meaning that we must change our lifestyles as well as our building methods.
For this reason, we continue to focus on how our developments respond and support the new ways our owners live.